The Berkshire Hathaway company owned by Warren Buffett and Charlie Munger has recently released their 2019 shareholder letter, one of the most anticipated financial content for anyone interested in investing, where Warren Buffett briefly outlines how the company is going and some general advice for investors. This year Berkshire's Performance against the S&P 500 is lower than last year's result by 8.2%, where they had previously beaten the S&P 500 per share market value, nevertheless, it does highlight the incredible achievement of Buffett and Munger achieved against the US markets. In his letter, he summarizes six key points and these six points are summarized below.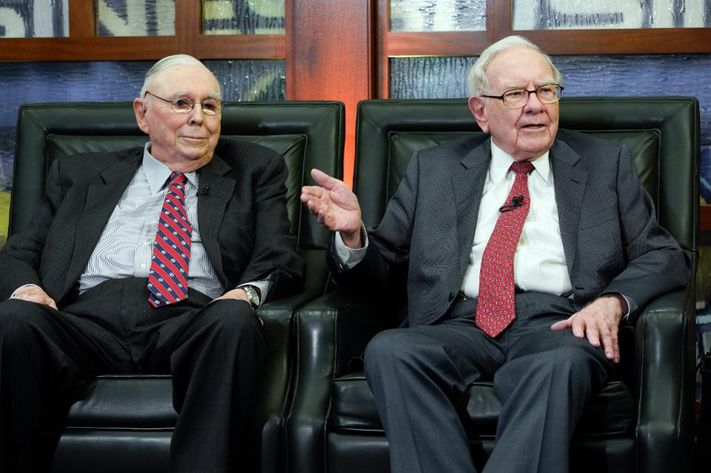 Retained Earnings is still undervalued by companies
One of his first insight he introduced in this year's letter, is the power of retained earnings and how underappreciated it is by businesses. Retained earnings is the amount of profit the company has earned after distributing dividends to investors. In Warren Buffett's definition of a good business, a good business will always use its retained earnings and put it back into the business to grow the business further and produce greater profits, which in return will compound interest over the years. In Berkshire's case, they used retained earnings in the reinvestment of productive operational assets such as equipment, plants, etc.
Three Criteria's for valuing a company
One of the most important recurring statement by Warren Buffett, which investors can use to value a company to this day are:
They must earn good returns on the net tangible capital required in their operation

They must be run by able and honest managers.

They must be available at a sensible price.
If all these criteria are ticked his company will buy 100% of it but usually, this is rare and if other circumstances do occur, then he will buy large but not 100%.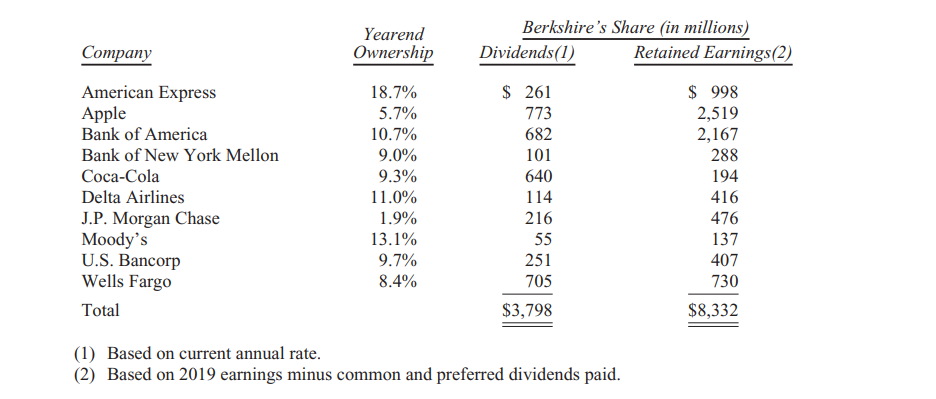 Figure 1. 10 largest stock-market holdings of Berkshire Hathaway.
Acquisitions like marriage
Over the years, Warren's experience of acquiring business has been largely positive, some were disappointing, and a few were outright disasters. Even though he has lived by the three criteria of valuing and acquiring a company. He shares his experience like the marriage analogy whereby the first stage of marriage is wonderful, but a marriage can diverge from the happy ending. In Warren Buffett's case, some of his terrible businesses didn't do well because they stagnate and therefore, require a small percentage of capital from Berkshire. The good businesses use the retained earnings and reinvest it back into the company.
Ignore the noise and focus on the long-term equity performance.
One of the biggest fears retail investors have when they first invest and start to build up their portfolio is daily market movements and news. One of the biggest recurring news lately is the Coronavirus despite the virus having less death than the common flu and the death rate is 0.2%, the indices around the world have been shaken by the constant headline of the Coronavirus. Even though the short-term is shaky in the long-term Good business will find a way to continue to survive.
Future of Berkshire Hathaway
Overtime Warren Buffett and Charlies Mugger will eventually leave the business, but they have set it up to survive the long term. Although most investors won't be in this situation, there are some wisdom that investors and business can learn from. These five factors are:
Berkshire's assets are diversified, partly owned and generate attractive returns on the capital they use.

Berkshire's positioning of its "controlled" businesses within a single entity endows it with some important and enduring economic advantages

Berkshire's financial affairs will unfailingly be managed in a manner allowing the company to withstand external shocks of an extreme nature

Berkshire possess skilled and devoted top managers for whom running Berkshire is far more than simply having a high-paying and/or prestigious job

Berkshire's directors are constantly focused on both the welfare of owners and the nurturing of a culture that is rare among giant corporations.
Criteria's of Good Directors
Warren Buffett's criteria for good directors that are often overlooked are directors who buy shares of the company they are working in by using their own money. All the companies that Berkshire has acquired or had a large percentage of ownership have directors that have bought shares in the company. Their thoughts and principles are not robot-like processes and are owner-oriented and arrive with a strong specific interest in our company.
For investors who want to know the latest directors investing, Market Index has a landing page where investors can see which director is buying and selling shares called Directors Transaction. This information will provide valuable information for you if you're not sure whether you want to put your hard-earned money into that company.
---
Disclaimer:
This article has been prepared by the Australian Stock Report Pty Ltd (AFSL: 301 682. ABN: 94 106 863 978)
("ASR"). ASR is part of Amalgamated Australian Investment Group Limited (AAIG) (ABN: 81 140 208 288 Level 13, 130 Pitt Street, Sydney NSW 2000).
This article is provided for informational purpose only and does not purport to contain all matters relevant to any particular investment or financial instrument. Any market commentary in this communication is not intended to constitute "research" as defined by applicable regulations. Whilst information published on or accessed via this website is believed to be reliable, as far as permitted by law, we make no representations as to its ongoing availability, accuracy or completeness. Any quotes or prices used herein are current at the time of preparation. This document and its contents are proprietary information and products of our firm and may not be reproduced or otherwise disseminated in whole or in part without our written consent unless required to by judicial or administrative proceeding. The ultimate decision to proceed with any transaction rests solely with you. We are not acting as your advisor in relation to any information contained herein. Any projections are estimates only and may not be realised in the future.
ASR has no position in any of the stocks mentioned.