The Hang Seng index was one of the few markets to finish in the green yesterday, after media reports emerged saying that the city's Chief Executive, Carrie Lam, would withdraw a controversial extradition bill. The bill would have allowed people in Hong Kong to be extradited to China to face criminal charges, which Lam initially justified by saying that she wanted to ensure Hong Kong did not become a haven for criminals. The protestors however believed that the bill would be used to crush political dissent and took to the streets and held demonstrations which turned out to be the largest since the handover in 1997.
Under pressure from protestors, Carrie Lam announced that the bill was "dead" but stopped short of formally withdrawing it. The absence of a complete withdrawal of the bill is what sparked protests to continue for months. This has hurt the city's GDP and threatened it's standing as an international financial hub. Luxury retail was particularly badly hit, with a number of leading companies reporting double digit revenue declines.
While the initial demands of protesters have now been met, the events since the advent of protests have resulted in protestors broadening their demands. They are now calling for the resignation of Carrie Lam, an independent inquiry into police violence, the release of protestors that have been arrested and fully democratic elections. Most analysts believe that these demands are unlikely to be met, but the government could negotiate with protestors to quell the unrest.
Hong Kong is a part of China operating under the one country, two systems mandate, which gives the city some autonomy over how it is governed. In 2014, China allowed the people of Hong Kong to elect their Chief Executive out of a list which Beijing would have a certain level of discretion over. While not representing full democracy that the protestors want, China argued that the partially democratic system they introduced gave citizens a much greater say over their choice of Chief Executive than they had under British rule.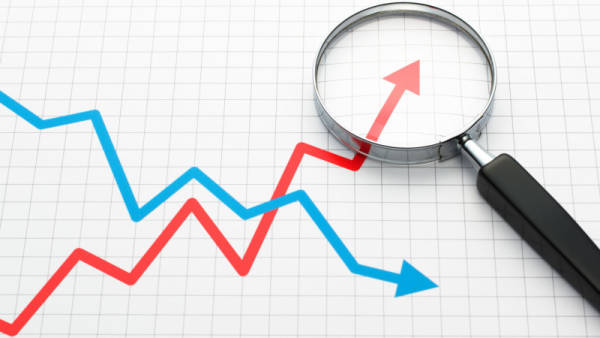 How Will This Affect my Investors?
The threat of Chinese military intervention in Hong Kong would present a major risk to the global economy if it came to pass. Donald Trump made the way in which China handled Hong Kong an important condition for a trade deal, and he is unlikely to react well to Chinese military intervention. Lam's decision, whether you are for or against it, does remove this risk from the global economy and is widely supported amongst Hong Kong's business elite.
Additionally, as one of the top three financial centres worldwide, Hong Kong's main stock index has a significant effect on markets around the world. The protests sent the Hang Seng into a bear market, while making it harder to do business in China. If the protests die down and the stock market returns to previous levels, it could result in a 20-30% rally.
Should I invest on the Hang Seng, or the ASX?
The Hang Seng is widely viewed as a proxy for Chinese markets, due to the historical role it has played as a gateway between China and the West. China is projected to grow rapidly over the next few decades and is set to be larger than the US and Europe combined by 2030. As such, playing China through the Hang Seng could give you great exposure to the future growth.
Companies in Australia can be directly exposed to the Chinese growth story through either the daigou channel or direct business relationships. The daigou channel has been hit in recent times, with China now requiring people operating daigou businesses to acquire licences to operate daigou businesses in both China and the other country the operate in, meaning those companies are subject to the same taxation as normal businesses. This has hurt Australian businesses reliant on the daigou channel, since it increases the average effective rate of tax consumers in China pay on their goods, pricing some consumers out of the market.
This has resulted in particularly bad effects for milk companies such as A2 Milk , Bellamy's (ASX: BAL), Bubs Australia (ASX: BUB) and Blackmores (ASX: BKL). A2 Milk (ASX: A2M) sold off earlier this year, as China ratcheted up regulations on the importation and advertising of foreign infant formula. A2 can no longer advertise infant formula in the 0-12-month-old market segment, and China is set to favour domestic producers which it wants to obtain a 60% market share.
Blackmores has also been hit heavily after announcing a disappointing quarter of Chinese sales. Their sales in Asia excluding China rose by 30%, along with flat sales across Australia and NZ. China was the only weak spot in their recent results, with the increased regulation of the daigou channel driving a 15% decline in Chinese sales. This brought overall sales growth down to 1%, along with a profit decline. The result capped a ~70% decline from the company's share price at its peak, highlighting the risks of overreliance on the Chinese market at the present time.
If the trade war expands to other countries and products or leads to an economic slowdown, the big miners like BHP Billiton (ASX: BHP), Rio Tinto (ASX: RIO) and Fortescue Metals (ASX: FMG) could come under pressure. Treasury Wine Estates (ASX: TWE) is also heavily exposed to Chinese imports and will also lose out from broader protectionism and tariff rises. While these stocks are not reliant on the daigou channel, which is coming under increasing pressure, they have direct sales contracts with Chinese companies. These could put pressure on share prices, should the Chinese government puts tariffs on countries other than the US in an escalation of the trade war.
Domestically focussed Chinese businesses on the Hang Seng however have less trade war related risks, because their products will not be subject to tariffs in the Chinese market. This makes the Hang Seng a great way to play the Chinese growth story whilst minimising exposure to trade war related risks. With 98% of listed investment opportunities offshore, it makes sense to invest internationally.
Macrovue
Typical issues which Aussie investors have with investing offshore include a more limited knowledge of companies outside, sky high brokerage costs at the major brokers and not knowing where to start. We side-step these issues through developing a platform called Macrovue, where a top performing fund manager identifies attractive international investment opportunities for us to look at. We pay $15 a trade for brokerage and have a clear direction on which economic trends we are investing in. As one of the only platforms offering managed portfolios without performance fees, it's worth looking at a couple of the themes we are looking at. The portfolios each have several stocks that investors can pick and choose if they wish:
Warren Buffett Top 10 (11.21% LTM): While the Oracle of Omaha needs no introduction, the $400k price tag of one of his class A shares prices many investors out of the company. To address this issue, we created a portfolio tracking his top 10 holdings, allowing you to instant access to the wisdom powering the 20% average returns for 60 years that Buffett delivered to his investors.
Luxury goods (+4.82% LTM): Luxury goods producers have high profit margins and sticky customer bases, making them excellent long-term investments. They are particularly well positioned to take advantage of growth in China, given the high levels of luxury goods expenditure amongst the nation's booming middle and upper class. Many of the companies in this view have significant family ownership stakes, including Hermes and LVMH, protecting them from short term biases in decision making.
5G Wireless Technology (32.65% LTM): 5G technology is the driving force enabling most of the game changing technologies over the next decade, from autonomous cars to smart homes. With most of the US and Europe poised to roll out 5G technology over the next few years, companies exposed to this trend are expected to see massive revenue growth.
---
Disclaimer:
This article has been prepared by the Australian Stock Report Pty Ltd (AFSL: 301 682. ABN: 94 106 863 978)
("ASR"). ASR is part of Amalgamated Australian Investment Group Limited (AAIG) (ABN: 81 140 208 288 Level 13, 130 Pitt Street, Sydney NSW 2000).
This article is provided for informational purpose only and does not purport to contain all matters relevant to any particular investment or financial instrument. Any market commentary in this communication is not intended to constitute "research" as defined by applicable regulations. Whilst information published on or accessed via this website is believed to be reliable, as far as permitted by law we make no representations as to its ongoing availability, accuracy or completeness. Any quotes or prices used herein are current at the time of preparation. This document and its contents are proprietary information and products of our firm and may not be reproduced or otherwise disseminated in whole or in part without our written consent unless required to by judicial or administrative proceeding. The ultimate decision to proceed with any transaction rests solely with you. We are not acting as your advisor in relation to any information contained herein. Any projections are estimates only and may not be realised in the future.
ASR has no position in any of the stocks mentioned.