The major S&P/ ASX indices have been rebalanced today and will officially change later this month. This includes the ASX 100, ASX 200 and ASX 300. What this means is that the list of stocks that are included in all three ASX indices will change, meaning that when commentators talk about the ASX 200 for instance, they will be talking about a different set of stocks.
One trend in investment markets in recent times has been a rapid growth in passive investment funds, which are usually structured as exchange traded funds, or ETFs. These funds track the ASX 100, ASX 200 and ASX 300, and will thus buy any stocks that end up in the index. Billions of dollars of capital are flowing into these ETFs, which push up the prices of stocks that are in the index.
Another important point to note about index rebalances is that some investment funds have what are known as mandates, which define the stocks they can and can't invest in. It is common for funds to have what is known as an ASX 300 or ASX 200 mandate, which means that they can only buy stocks in those indices. Funds have mandates to make sure that the risk profile of the fund aligns with its investors. While investing 20% of a fund's capital in in an exploration phase mining stock could produce attractive returns and great bonuses for fund managers, it may be too risky for a client base that mostly consists of part pensioners.
The mandates of active investment funds, in addition to ETF's, combine to result in hundreds of billions of dollars chasing stocks that are included in the top 100, 200, or 300 companies on the ASX. A lot of this money will chase new entrants to those indices, which is why monitoring which companies are included or not included is important.
Both ASX 300 and ASX 200 inclusion are believed to have a strong positive impact on stock prices. This is based on the average rally that a stock will have on index inclusion. ASX 100 inclusion however has mixed effects on stock prices, with stocks declining on inclusion far more frequently than the other two indices. This is because small cap funds often have mandates requiring them to sell companies once they are included in the ASX 100. This effect creates additional supply of shares on the market, that counteracts demand from funds that like the company being included and initiate a position once it has been included on the index.
Audinate (ASX: AD8), Bubs Australia (ASX: BUB), iSignthis (ASX: ISX) and Zip Co (ASX: Z1P) have been notable entrants to the ASX 300. Netwealth (ASX: NWL), the maker of a platform that enables stock selection without setting up an SMSF, has now been included in the ASX 200 after years of successful execution. Polynovo (ASX: PNV), a producer of a bioabsorbable polymer that treats burns more effectively than traditional approaches, is another notable entrant into the ASX 200. Here are some stories of how the companies that have made those milestones have done it, and what it means for your portfolio.
Zip Co (ASX: ZIP)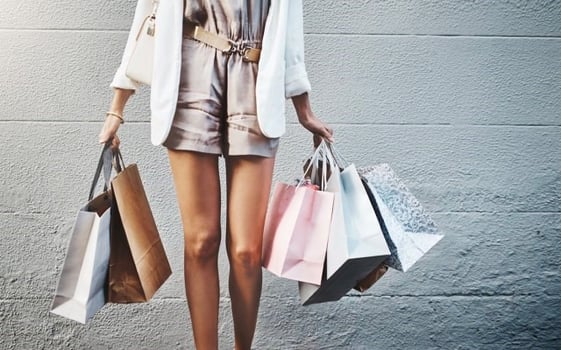 Zip Co has rallied off the back of successful execution domestically and the adoption of an international expansion strategy (Credit: Small Caps)
Zip Co has been successfully growing its buy now pay later offering in the Australian market, which caused the share price to rally 250% over the past year. The share price rise is partially reflective of the company's ability to maintain revenue growth of 108% despite their increased size, which highlights the success that the management team has had in improving the company's growth profile.
The company has $84.2m in revenue and has recently achieved positive cash EBITDA. The ability to turn a profit has concerned some analysts of the buy now, pay later space, who fear that a market share grab will make it hard for companies to monetise their customer base. Unlike Afterpay however, Zip Co also provides longer term loans for which it does charge interest. This means that one part of its business has competitors that are profitable, meaning that profitability is less of a long-term concern for Zip.
One recent development in the business driving the rally is their acquisition of PartPay. The PartPay acquisition will help the company diversify into new geographies like the UK, US and South Africa, giving Zip easy access to the company's base of more than a hundred thousand customers. International expansion was the main driver of Afterpay's (ASX: APT) rally from $5 to over $25 today, so it is clear why investors are excited about the development.
Having started much earlier, Afterpay has a head start on Zip Co in offshore markets, so it remains to be seen how quickly Zip Co gains traction. If it does however, the potential for a multiple re-rate is appetising. Investors who are confident in Zip Co's management and their ability to execute on the company's international expansion strategy would do well to keep the business on their watchlist.
FlexiGroup (ASX: FXL), and Afterpay (ASX: APT) are also operating in the buy now, pay later space and represent a significant competitive threat to Zip. The prevailing view amongst investors in the sector is that the industry can support a few core businesses, which will develop competitive advantages from having a large amount of customer data from which credit models can be continually improved. The companies that are the most efficient at this process will be more attractive to merchants, given they can reduce fees through minimising losses arising from customer defaults.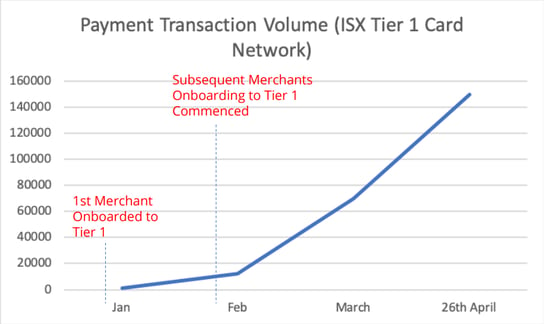 Figure 1: iSignthis monthly transaction growth outpaces the stellar share price rise (Source: iSignthis)
iSignthis sells an identity verification solution to businesses, simplifying the 100-point ID check required by law in order to open an account of a financial nature. CFD brokers and cryptocurrency traders typically lose over half the clients who said they would sign up, when they get tired or annoyed of the paperwork required to open an account. The company's signature Paydentity solution allows prospects to verify their identity by making a payment of $100 from their bank account, which iSignthis randomly splits into two payments that sum to the total amount. The only way a user can identify what the two amounts are is logging onto online banking and seeing them.
The genius of iSignthis' technology is that by logging onto a bank account and reporting the two amounts to iSignthis, a consumer proves that they have done a 100-point ID check. This is because they had to do a 100-point ID check by law to open the bank account in the first place. The new financial institution can rely on the previous ID check to open an account for a new client. This makes it much easier for people to open accounts, and the conversion rate from prospects to clients shoots through the roof. The solution quickly became hugely popular for businesses. iSignthis has seen its revenue jump as firms rush to sign up. The technology has full regulatory approval and is AML/ CFT compliant.
What's new?
The high-flying Aussie fintech giant has recently entered a licensing agreement with Visa, giving them access to Visa's 3.3bn clients worldwide. The company has rallied over 600% this year, as they continue to execute on their strategy and become EBIT positive. The contract with Visa complements their existing agreement with Mastercard and allows them access to the immense majority of consumers around the world. Being able to access the customer bases of both Visa and Mastercard makes iSignthis much more appealing because they can work effectively with almost all cards of a client's prospects.
How to they make money out of this?
iSignthis makes money by charging clients a fee, expressed as a certain number of basis points of the money a new customer of their client transfers into an account. They currently make a gross profit above 125bps, very comfortable for a company operating a transaction processing business. Since the technology is patented and they have virtually no competition, iSignthis can easily increase this profit margin.
The main question investors have about the business is its multiples. At over 100x revenue, it's certainly not cheap and could sell off sharply if it doesn't deliver a flawless execution record.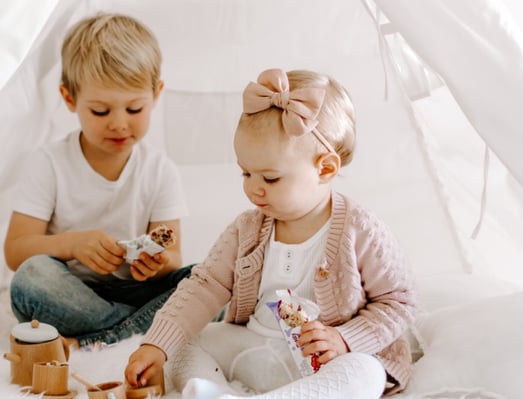 Bubs Australia has successfully combated headwinds from new regulation in China (Credit: Bubs)
Bubs achieved 153% revenue growth in the domestic market and an incredible 209% revenue growth in China, despite challenges in the Chinese market. other competitors like Bellamy's and A2 Milk either barely grew or saw earnings declines, which highlighted the strengths of Bubs' operations.
Aussie infant formula companies can no longer advertise infant formula in the 0-12-month-old market segment, and China is set to favour domestic producers which it wants to obtain a 60% market share. The daigou channel has also been hit in recent times, with China now requiring people operating daigou businesses to acquire licences to operate daigou businesses in both China and the other country the operate in, meaning those companies are subject to the same taxation as normal businesses. This has hurt Australian businesses reliant on the daigou channel, since it increases the average effective rate of tax consumers in China pay on their goods, pricing some consumers out of the market.
Their end to end supply chain helped them defend their margins, and their successful execution supported the business's strategy. The company is founder led and has been a great investment since listing on the ASX.

PolyNovo has been one of the best performers on the ASX (Credit: PolyNovo)
As mentioned earlier, PolyNovo (ASX: PNV) produces a gauze mat which helps treat burns patients. What it does is provide a framework for skin to heal naturally, enabling the bottom layer of skin to develop more effectively than it would be able to under a standard skin grafting process, where the skin is grafted directly onto the wound.
The main way PolyNovo differentiates its product from competitors is a property known as bioabsorbability. This means that the gauze can be naturally excreted after it has served its purpose in helping the wound heal. PolyNovo thus has a far superior value proposition, because its product maximises both the functionality and appearance of the skin. What functionality refers to is the ability for skin to feel natural after a skin grafting process following a burn, something which is hard for doctors to achieve. Add that to some competitor products being withdrawn on concerns that they caused cancer and you can see the superiority of PolyNovo's value proposition.
This does not automatically mean the company is a buy however, because the valuation reflects much of the information above. Nevertheless, PolyNovo is introducing a few new products in the market, which promise to be able to operate in the hernia and breast reconstruction markets. This could keep the business growing, especially if it gains the backing of experienced operators in the industry.
---
Disclaimer:
This article has been prepared by the Australian Stock Report Pty Ltd (AFSL: 301 682. ABN: 94 106 863 978)
("ASR"). ASR is part of Amalgamated Australian Investment Group Limited (AAIG) (ABN: 81 140 208 288 Level 13, 130 Pitt Street, Sydney NSW 2000).
This article is provided for informational purpose only and does not purport to contain all matters relevant to any particular investment or financial instrument. Any market commentary in this communication is not intended to constitute "research" as defined by applicable regulations. Whilst information published on or accessed via this website is believed to be reliable, as far as permitted by law we make no representations as to its ongoing availability, accuracy or completeness. Any quotes or prices used herein are current at the time of preparation. This document and its contents are proprietary information and products of our firm and may not be reproduced or otherwise disseminated in whole or in part without our written consent unless required to by judicial or administrative proceeding. The ultimate decision to proceed with any transaction rests solely with you. We are not acting as your advisor in relation to any information contained herein. Any projections are estimates only and may not be realised in the future.
ASR has no position in any of the stocks mentioned.