BWX Ltd (ASX: BWX) is a vertically integrated developer, manufacturer, distributor and marketer of branded skin and hair care products with an emphasis on the natural segment of the beauty and personal care market. The Sukin brand is its most well-known product in Australia. BWX was listed in November 2015 and has a market capitalisation of $750 million.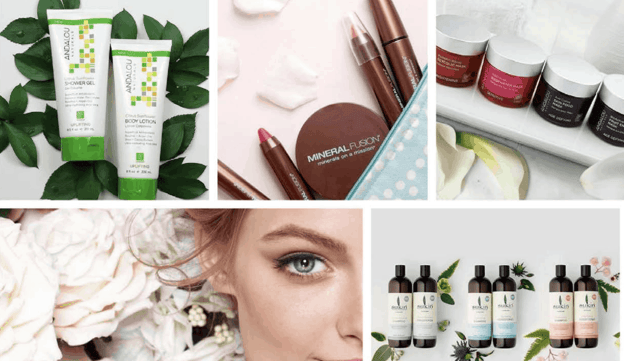 What are the key features of BWX's profit result?
BWX reported revenue for FY21 of $194.1 million, up 3.4% from FY20. Statutory net profit after tax (NPAT) for FY21 of $23.7 million, up 60.9% from FY20. The gross margin improved 134 basis points to 59.3%. Management announced a final dividend of A3.1 cents per share (fully franked).
Regarding BWX's individual products, Sukin net revenue increased by 16%, driven by continued strong growth with Sukin dominating the natural skincare market in Australia. Andalou Naturals net revenue decreased by 11%, driven by retailers being negatively impacted by COVID in the US and EU markets. Mineral Fusion net revenue decreased by 7%. Nourished Life net revenue increased by 4%, driven by investment in customer segmentation and personalisation, leading to increased website traffic and an average basket size increase of 17% from FY20.
BWX also announced that the company will enter into a Share Purchase Agreement to acquire a 50.1% interest in Go-To Skincare for around A$89 million. To fund the acquisition, BWX announced an equity raising, which consists of an A$85 million fully underwritten placement and a A$15 million share purchases plan. The A$85 placement will be offered to institutional investors at A$4.85 per share, representing an 8.7% discount to the last traded price.
What is the outlook for BWX?
BWX management did not provide any sales or profit guidance for FY22. However, management did note the company should benefit from the full-year contribution from Woolworths (commenced in HY21) and Flora and Fauna.
The construction of BWX's new operations and manufacturing facility in Victoria is within budget and on track to open at the end of CY21. The long-term outlook for BWX is looking positive with this new facility offering significant efficiencies in the manufacturing of products, continued growth in its core markets and products, and new acquisition of Go-To Skincare.
What is the market reaction to BWX announcement?
BWX announced a trading halt today (27 August 2021) due to the company's significant announcement. Trading is expected to continue the 31 August 2021. BWX trades on a forward P/E ratio in the low-forties and has an annual dividend yield of around 0.8% (fully franked).
---